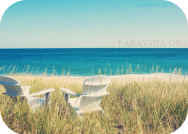 Yep. Heading to the beach!! Me, my hubs, and my 3 favorite kids on planet Earth are heading South!!

WOOHOO......YEEHAW.....YIPPEE......HALLELUJAH!!!!!!

So, of course I'll take my laptop bc that's the way this weird girl stays connected with the news and the world.....so, don't be surprised if I post some pictures of all our glorious fun this week.
Not to make you jealous, but because I love ya and I'm one to share the love! :)

So...keep us in your prayers on Sunday afternoon and night for traveling! And, the weather looks dynamite for the week. "Thank you Jesus!"

Blessings y'all and Happy Spring break to anyone out there who is getting some R and R this week!