Wednesday, January 23, 2013
For now, I can be found here....come follow along the fun and the journey!
Monday, January 14, 2013
Not even to the condo...STOP THE CAR NOW!
Why did we decide to go to the beach this year for Christmas?? Let me tell you why my heart was aching for this...
10 months ago, a beloved sister in Christ and dear friend lost her son in a tragic car wreck. His name is Dylan. He was only 18 years old and life was truly just beginning. His sweet momma, Cindy and her husband Scott also have 3 boys just like we do. From the moment Cindy and I met 10 years ago, my heart immediately connected with hers. She was just far enough ahead of me in the parenting thing that I hung on every word she said. I still do. I lean in and listen when Cindy has something to say. There is great wisdom in her heart and words. We were also in church together and began praying together once a week in her living room....a living room that is full of beautiful family history and heirlooms. Its a place to sit and you instantly feel at peace, you are loved deeply and you are welcome to sit for days. Cindy and her home is love to me.
When Cindy's first born was called home to Jesus a piece of my heart died that morning. I can't explain the emotions, the sights, the sounds, the feelings that come over you as a friend and a mother when you walk through this. I am forever changed.
God has shown me more than I could ever share through Dylan's life and death. One thing I am completely sure of is this....Our Father in Heaven gives us the gift of family and time. My family of 5 and the time with them is truly a gift each and every day. I have no idea how long I have with them. I learned this year that so much of my time was spent on things that were absolutely not necessary. I have learned how to balance time between the things of this world and eternal things....for example, do I really need to sit and scroll on that phone for the 7 millionth time when a child is right there and we can actually talk about something...possibly something of great significance? This was a big step for me. This was eye opening.
Where am I investing my time daily? I was reminded quickly with Dylan's death....deep into my soul type of reminder......that time is not a promise nor do we get it back.
Time is precious.
I feel as if time is moving at lightning speed these days with my children. Now that Christmas is over, we only have 2 more Christmas's with my oldest, Clay, living under this roof.
Time is precious.
My children, probably like yours, have everything they could want. Why buy more of the same or buy them things for the sake of buying them more things. I can't buy back time lost.
Time is precious.
If I asked Cindy what she would want more than anything right now....my guess would be that she would want more
time
with her beloved Dylan.
"Oh Lord, I never want to take for granted the gift of time with my precious children. None of us are guaranteed tomorrow. Let me savor every moment, conversation, sight, and sound with these precious sons of ours."
We wanted our Christmas to be about
time
together as a family.
Time is precious.
Here are a few shots from our time together. This was my favorite Christmas to date. My hope for all of us in 2013 is to be very intentional with our time and spend it wisely in the things and people that truly matter.
Seriously God...this is the 1st sunset you give us?? Be still my heart. Tell me...is there anything more beautiful? Not to me. This place. My family. This is my heaven on earth.
We are never too old to laugh and put on silly balloon creations that the waitress makes for us. No...never too old for time to laugh together.
Time in a hot tub together. Notice momma decided against this. I prefer a tan when a swimsuit is on. ;)
Starbucks was first up and then we saw a movie together...Parental Guidance...I have no idea when the last time all 5 of us went to a movie together. Sweet time together.
Time in Seaside is so peaceful and happy for us. We would move to Seaside in a New York minute. Or I could play the lottery simply to buy a place down there and go once a month. None of this seems unrealistic to me. ;)
There is absolutely nothing more beautiful than seeing God paint His sunset over the ocean.
This is the place our family goes to when we need that time a family needs. Life is full and busy of wonderful things, but time can also move so quickly that you stop and ask yourself, "when were we really together?" Time is truly a gift. We never know how much we have. The older I get, I cherish each moment of time.
Would you take a moment and pray for the Kirk family and anyone that you know who lost a family member this past year? Keep them tucked close to your heart always. I love you Kirk family. Not a day goes by that I don't give you to the Lord asking Him to be your love and your strength. I'm honored to call you friend.
posted by Fran at 8:53 AM 5 comments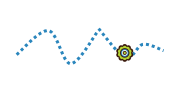 Tuesday, January 8, 2013
What is God saying to me today? What "thing" is He asking of me in all the busyness of life I have created? What is it? What is He asking of you this new year? What?? I know, without a doubt, He is wanting all of us to experience this...

"Abide with me, Fran. Abide."

We look into 2013 with so many goals, desires, expectations, dreams and wishes and often forget that before we can move and go with Him into these goals, desires, expectations, dreams and wishes we must abide with Him first.

Ok..so...I'm a believer and I'm already abiding with Him. I AM with Him. Yes, as believers we are, but what about abiding with Him in the day in, day out of life? Probably not so much because I'm too busy to see God or reach out to Him for help with a decision or a child or a conversation or standing in line at the grocery. I'm not really abiding. I'm just going through day to day motions.

"I am the vine; you are the branches. If a man remains in me and I in him, he will bear much fruit; APART FROM ME YOU CAN DO NOTHING." John 15:5

Help me Jesus. I need to abide in you all day long...with every conversation, with every decision, with my husband, with my teenagers who are only with me for a short time, with my serving, with my work, with it all.

Help me Jesus to see you in the ordinary.

Jesus came to dwell among us. He is way more than living in the sky. He came to live in our hearts and have a real relationship with us. He spoke the world and universe into existence and then have a relationship with US. ME, YOU, US!!

If you don't know who or what I'm talking about, please leave a comment and I'll reach out to you. He saved my life. He dug me out of a lifetime of sin and a pit that I didn't even know how deep it was. He is as real to me as my family is. I want Him to be real to you and abide with you.

Let's truly abide with Him in 2013. Embrace the vine. Embrace the ordinary. He is there.

We are to abide first and go second.

For a sermon on this subject and one that truly inspired me and affirmed what God had been speaking to me, you can watch or listen here. Thank you Pete Wilson.

I love you and I love Him. Here's to abiding in 2013!